Created by Parents
For Parents
We get you, we've been where you are, and we want to help.
Our Mission
It's Your Turn
To Be Nurtured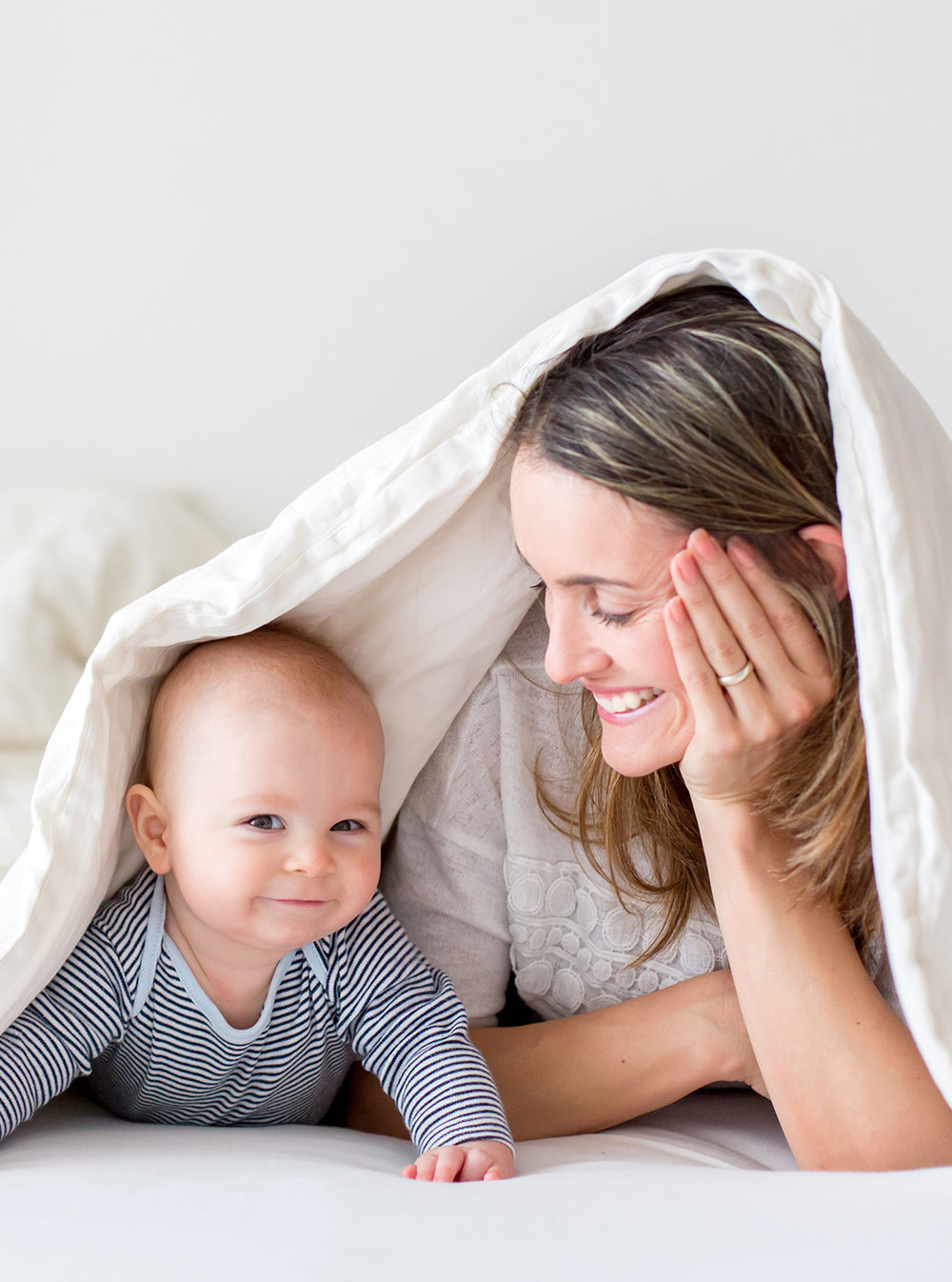 Besides being parents, we also happen to be really into nutrition and taking a holistic approach to health. Despite our best intentions, taking care of ourselves and getting all the nutrients we need from a well-balanced diet falls pretty low on the priority list when you're a new parent (or if the mere sight of vegetables makes you nauseous).
We knew there had to be a better way to help parents feel like they CAN do something to build a little self-care into their hectic new lives.
We built I Am Nurtured based on a commitment to your well-being in every stage of parenthood. We are fully transparent in who we are and the products we make, because you don't have the time to question products that don't keep it honest and real.
Your health should never be compromised, and neither should your trust. Our goals are to help you be your best so you can give your family your best.
It's time to get back to enjoying life in the way you are meant to. It's time to be nurtured.
Our Products
Self-Care As Easy As Drinking Water
Our products were created to help you combat the most nagging symptoms of parenthood. Sleepless nights, long days, healing bodies, low energy, and mood swings all seem to come with the territory, but do the side effects have to be so extreme? Our answer is NO.
We tailor I Am Nurtured products to your individual stages of parenthood - planning for baby, pregnancy, and the postpartum period. Your body needs different nutrient levels at different times, so why take the same prenatal vitamin through all of these drastically different stages?
Along with safe research-backed and effective botanical supplements, our products reinforce your body's natural ability to prepare for pregnancy, nurture a pregnancy, recover from birth, and support a new life and your family. You no longer have to buy the 17 different supplements recommended by your practitioners and friends for the different symptoms you're experiencing in any given stage of parenthood.
All the ones that matter are in one comprehensive supplement - so save your money, time, and shopping efforts for another day. We've got you covered.
Meet the Parents
Behind I Am Nurtured
Jeanne Reilly, MS, RD,
Mom, Wife, & Business Owner
Being a mom has been the most rewarding, and by far, the most challenging experience of my life. For most of my first year of motherhood, while trying to run a business and raise a baby, making it through each day felt like a struggle for my mind and body.
After spending gobs of money on any supplement recommended to me, and trying any solution under the sun with hopes of improving my mood, milk production, and energy levels, I knew there had to be a better way. Born out of my experiences as a parent and Registered Dietitian, I set out to create the perfect nutritional and herbal support for hopeful, soon-to-be, and new parents.
Skylar Nelson, MS, RD,
Dad, Husband,
& Business Owner
I watched my wife go through the frustration of low milk production and the subsequent breastfeeding challenges in the first couple weeks after the birth of our son. She tried every potential remedy, and met with various lactation consultants, healthcare professionals, and looked to the advice from other moms. 
I sought out many hopeful solutions to address our poor sleep quality and lack of energy, anything that would help us be at our best for our newborn son. As a Registered Dietitian, what I discovered is that along with providing a healthy diet, there were natural solutions to some of the most challenging issues that all new moms (and dads) face. This, in combination with my background in nutritional science, led to the idea of I Am Nurtured, and the goal of providing optimal nutrition support for hopeful, soon-to-be, and new parents.
Advisor
Dr. Megan Gray
Dr. Megan Gray is a practicing obstetrician/gynecologist with over 10 years of experience, as well as a mom of two littles, and wife.  She graduated Phi Beta Kappa  and was a scholar athlete in gymnastics at the University of North Carolina, Chapel Hill.  Dr. Gray received her medical degree from the Medical University of South Carolina and completed her Ob/Gyn residency training at Orlando Health in Orlando, Florida.  
She has delivered hundreds of babies in her career so far, but it wasn't until she went through the postpartum experience herself that she truly understood what was lacking in maternal care.  While on maternity leave, with her first child she was inspired by her own experience to write Amazon bestselling book "The Forgotten Trimester: Navigating Self-Care After Birth".  Dr. Gray is passionate about improving the experience of the fourth trimester through educating, encouraging, and empowering moms about their health and wellness after birth.